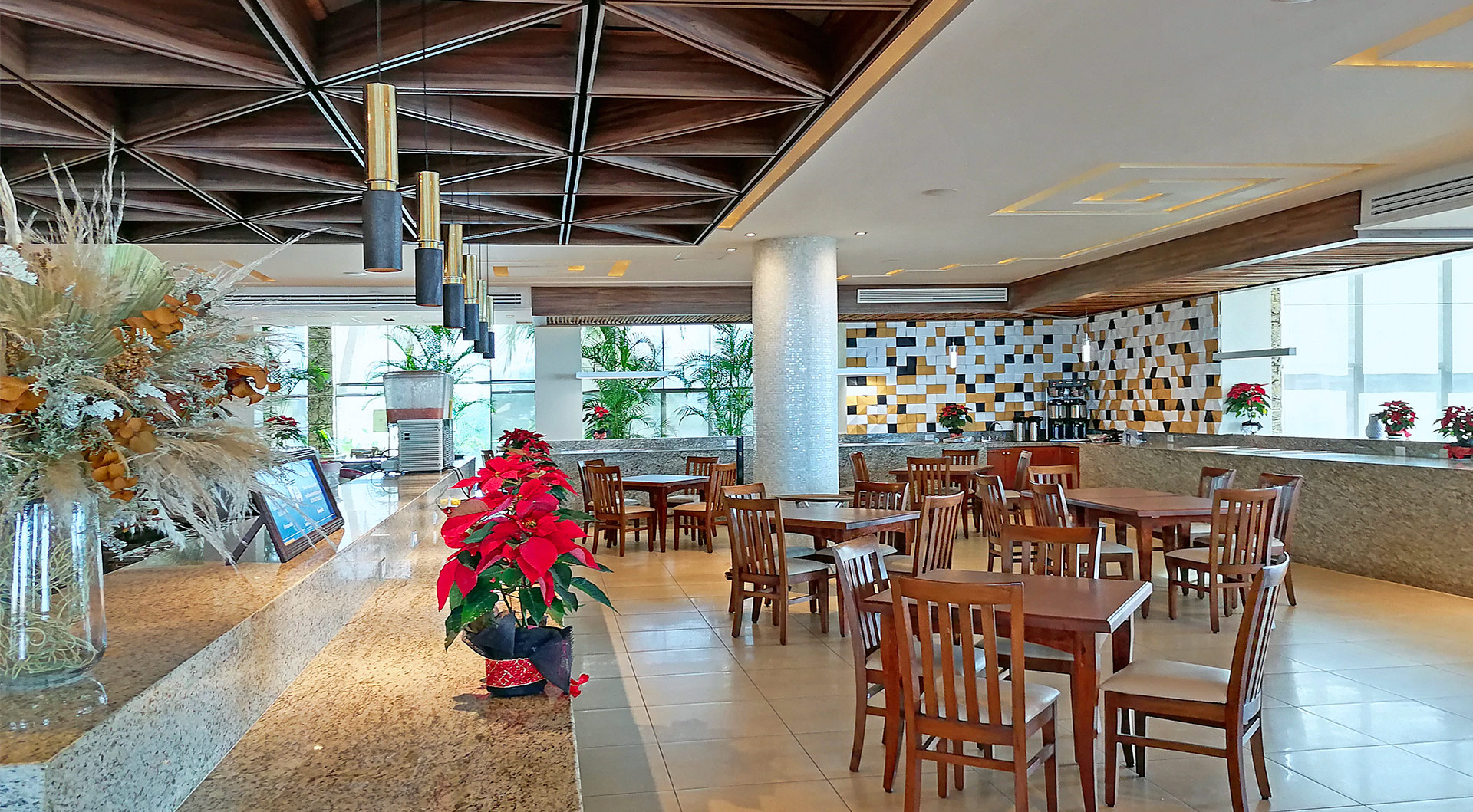 El Faro de Tulum Restaurant.
Open-air dining and an oceanfront setting attract diners to the lovely restaurant, but tasty and creative dishes keep them coming back. The menu blends contemporary Mexican cuisine and seafood specialties. Service is warm and personable, and the setting is comfortable.
Features: Breakfast, lunch and dinner served. Full bar, patio dining.
Entrance to the marina, breakwater point | Beside Tikal Tower
Apply in the All Inclusive Plan
Open for all guests
Price: $15-$25
Reservations: Suggested