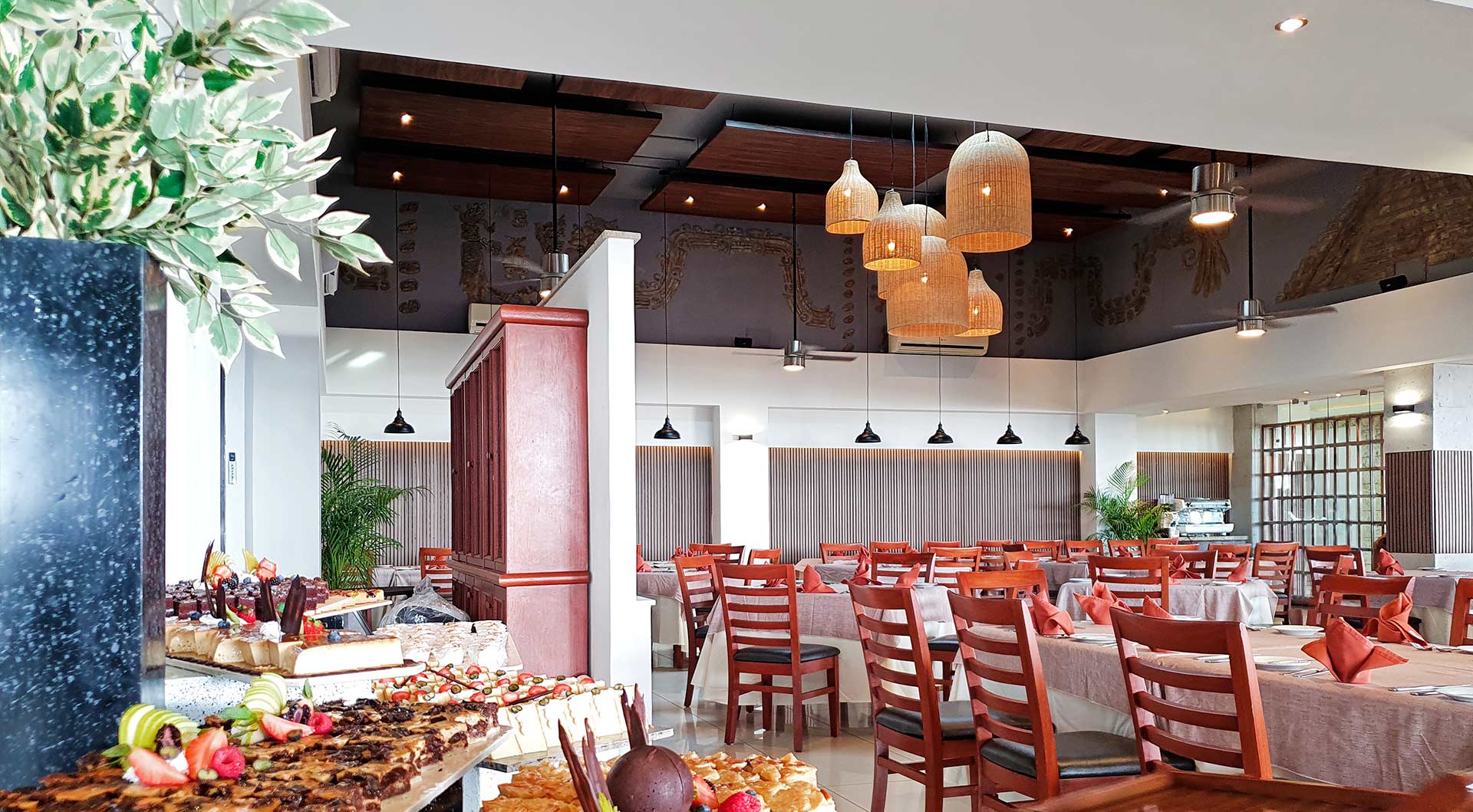 Mayapan Garden Restaurant
Live entertainment keeps things lively at Mayapan most evenings, as do the theme nights, such as barbecue or Western night, that are scheduled on occasion. (Phone ahead for details about what's on the calendar.) Sea breezes wash over the large open-air terrace, where you'll browse a menu of international dishes prepared with Mexican touches.
Features: Dinner served. Full bar. Air Conditioning. Smoking available.
Opposite Uxmal Tower | Between Tikal and Uxmal pools
Apply in the All Inclusive Plan
Open for all guests
Price: $15-$25
Reservations: Suggested